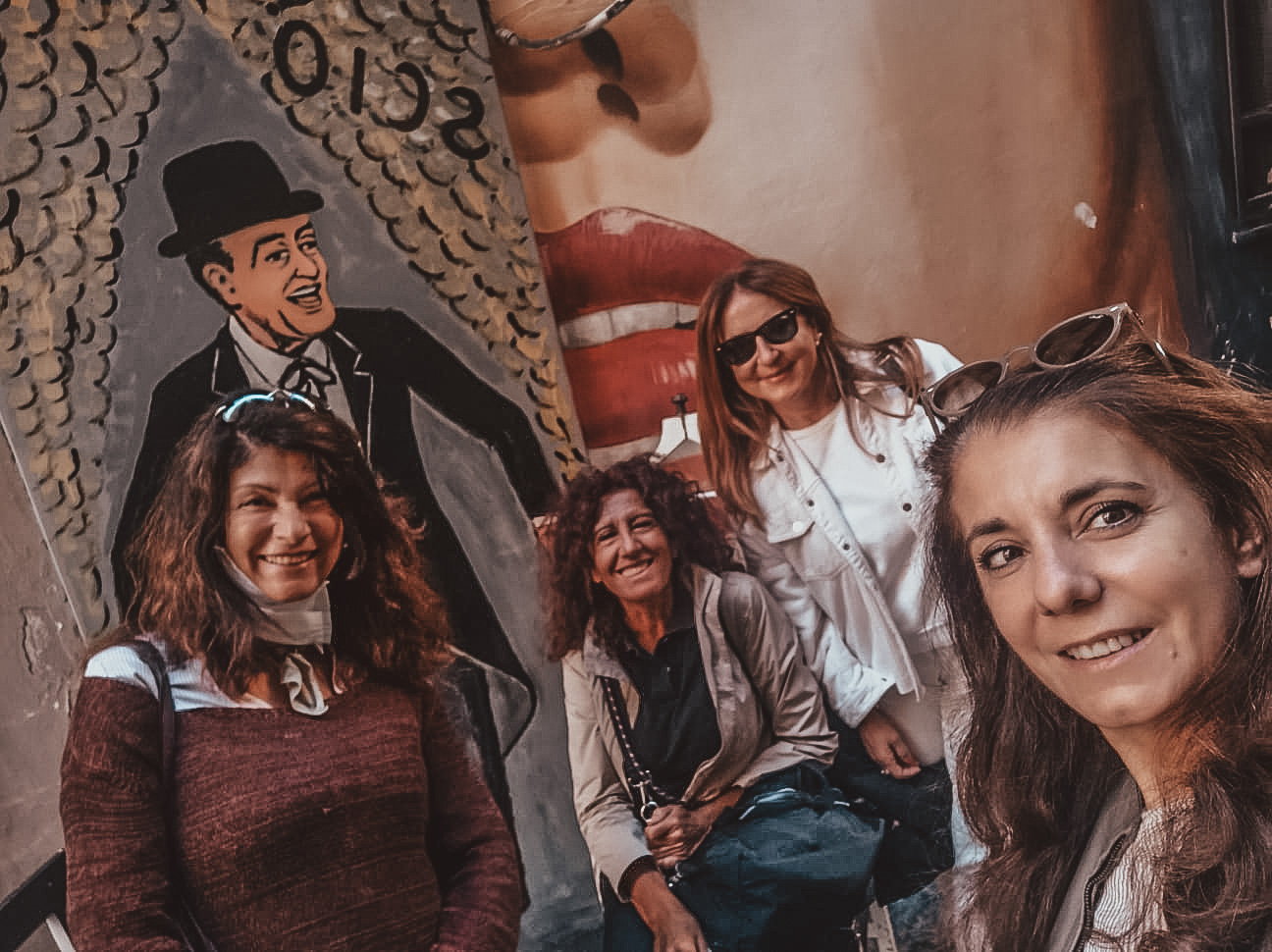 Rione Sanità is one of the most pictures areas of the city, at the time of the Greek foundation it was used as a burial ground later it became a stylish and noble residential area for the aristocracy. Its name comes from the excellent air that in 1500 was breathed in those areas, it was in fact one of the purest territories of Naples.
Rione Sanità was the birth place of one of the most beloved Neapolitan actors: Antonio de Curtis, Totò that grew up in these streets. We'll stop also at the place where he was born.
The district is also to be visited for its murales, the street art's lovers can't miss this stop.
We'll be visiting also the fontanelle cemetery, full of anecdotes, curiosities and legends that explain the unique relationship that the Neapolitans have with death.
MAIN STOPS
- Cimitero Fontanelle
- Chiesa di Santa Maria alla Sanità
- Palazzo Sanfelice
- Palazzo dello Spagnuolo
- Porta San Gennaro
Napoli City Guides guarantees guided tours and tours, in total safety and guarantee of all current regulations. Our qualified guides will lead you to discover Naples with the help of radioguides, sanitized and sterilized and with the use of disposable headphones. We guarantee groups of 2 to 15 participants, but we will not exclude the possibility of exclusive family tours, if there are children, all with radio guides.
Finally, we remind you that our guides have priority in buying tickets and skip the line conventions so as to avoid any possible gathering and preferring alternative and personalized routes.
Info
Group Tour - Min. 6 people
- 13€ per person, 10€ for children from 8 to 15 years for a 3-hour tour
* Entry tickets are not included
Private Tour
- 120€ for a 3-hour tour
* Entry tickets are not included